Is VPS better than hosting in 2021?
For years now we've been taking our clients off of crappy shared hosting platforms like GoDaddy and introducing them to the wonderful world of Virtual Private Servers (VPS). Traditionally, VPS hosting has been overwhelming for people that don't know server side code and scripts. That is, until Cloudways managed VPS came along. We've been on Cloudways for over 3 years now and we can't say enough good things.
Is VPS hosting right for you?
If you answer "yes" to the following questions, then you should consider using a VPS instead of a shared hosting environment:
You have (or want to have) affordable web hosting
You have an SSL certificate on your site
You want your website to be as fast as possible
You don't want to risk someone else's site infecting yours through shared hosting
You want to be able to easily install WordPress and other applications
Ready to get started? Follow the steps below and you'll be up and running in about 5 minutes.
Step by Step Guide to Setup Cloudways VPS
Step #1
Ensure you're not connected to a VPN service as it may interfere with setup. If you're not sure if you're connected to a VPN, you probably aren't, so you can move on to step #2.
Step #2
Now you can Sign up on Cloudways. Click on "Start Free".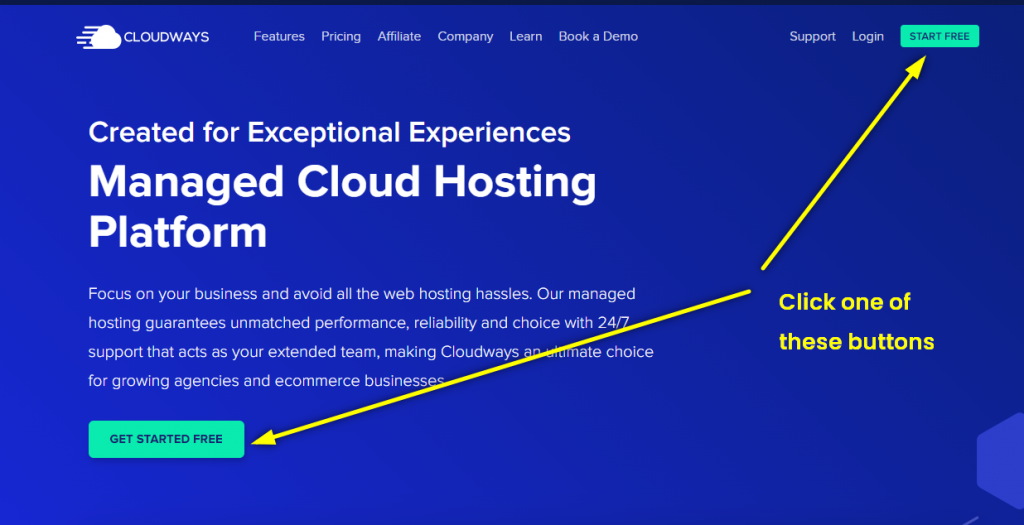 Step #3
Enter in your details. For your budget, select $0-50.
Step #4
Application: On the Application and Sever Details screen, from the dropdown, select your application. If you're looking to move over your WordPress site, or looking to install a new WordPress site, just select WordPress and the latest version will be shown as an option
Server Size: Feel free to start with 1GB if you have a low traffic website. There is no need to pay more than you have to, especially to start. You can scale up the server any time in the future.
Location: Select the server location that is closest to where your target audience is located. This might help with load times for your visitors.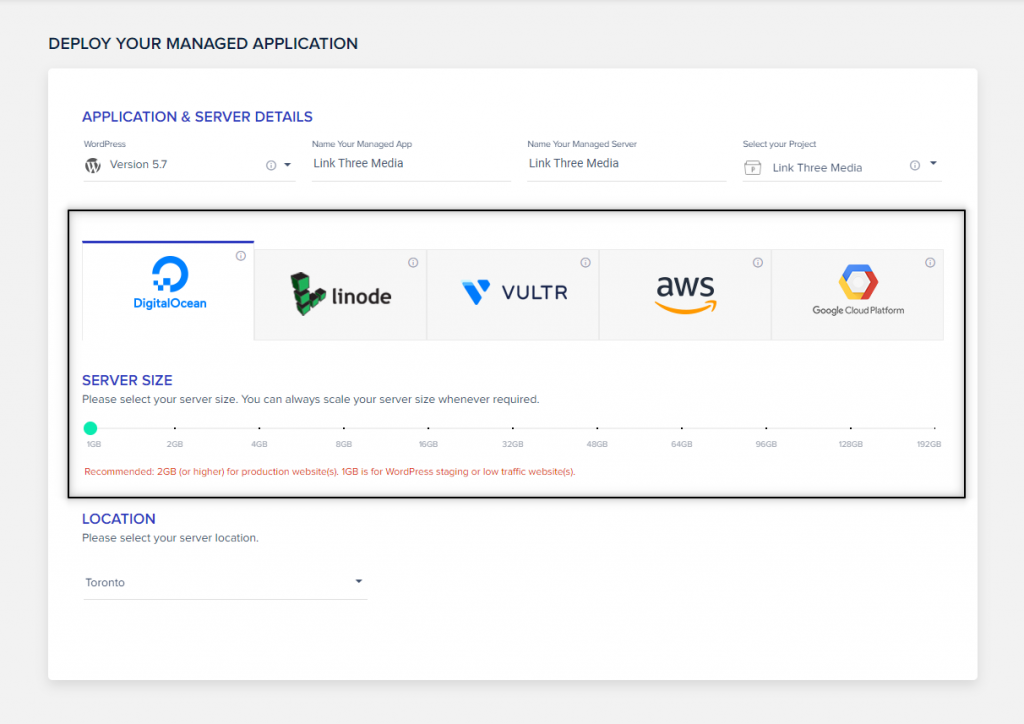 Step #5
Click on the bright green "Launch Now" button in the bottom right corner. Let Cloudways do its thing (it's setting everything up for you).
Congratulations, you've successfully created your first Virtual Private Server!
Awesome! Now what?
You've created your server, and with that, you've created your WordPress installation.
Click on "Applications" in the top menu bar, and you'll see your new WordPress installation.
Click on "Access Details" on the left panel, and you'll see your WordPress login credentials. Login, and voila! You're into your brand new WordPress backend.
Need more help?
If you're still stuck, we offer web design and maintenance services. Feel free to contact us so we can assess the situation.
In Conclusion
In our experience, once you go to Cloudways you'll never go back. Cloudways makes it so simple to not only have multiple websites running on the same server, but they make it so easy to change the server settings. This can save you so much time rather than having to contact your web host and go through a lengthy process just to get access to change a server setting.
The best part is that Cloudways is 100% free for the first 7 days. So if you don't like their platform after 7 days, just cancel the account, and you won't be charged anything. Pretty awesome!
The cherry on top is the Cloudways support. They have one of the best support teams I've ever had the pleasure of working with, and they never leave me without solving my issues.