SEO for Small Business Growth
If you run a business (or you run a website that makes income), you already understand the importance of SEO. You wouldn't be reading this otherwise. You're here because you want to learn how to do better when it comes to SEO.
In our recent Instagram post, we outline 3 checklist items that are absolute must haves when it comes to SEO on your website. In this article, we'll dive even deeper into those 3 items, and we'll provide you with even more ways that you can better your SEO, and in turn, increase organic traffic to your website.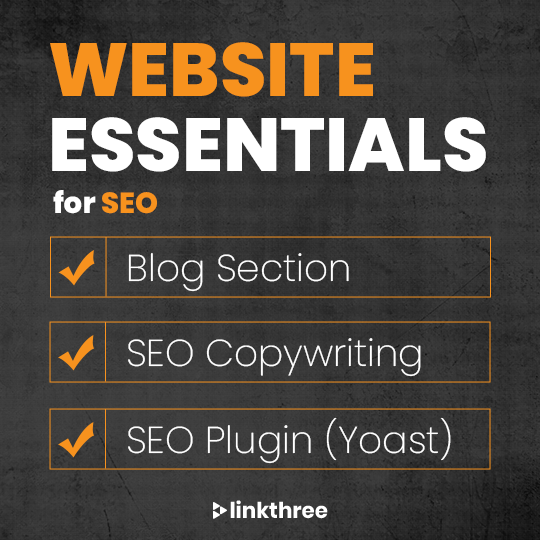 #1: Understand SEO Fundamentals
Keyword Research
Even if you know what you want to write about, you have to do your keyword research. You can use paid tools like Semrush and Ahrefs, but you can also use Google Search Console for free. If all of that is too intimidating, simplify your process – you can do some Google searching yourself. When you're starting out, try to find keywords and topics that aren't heavily saturated already when you Google them.
Go Niche
For example, if you're a cake decorator, a topic like "Cake Decorating Tips" (click to see the search results) is going to be impossible to compete with. Instead, do a search on Google to find a niche topic. Maybe you find that no other cake decorators have written articles about "Piping Icing onto Gluten Free Cake". If that's the case, congratulations – you've just found your article topic!
Headers and Header Tags (H1, H2, H3)
Some of our clients get scared when they see "coding" language, such as header tags like H1, H2, H3 and so on. And we get it. It can be daunting to know which one to pick where, and when to even use them.
But there's good news – it's actually very easy. Don't overcomplicate it.
What's the best header tag to use?
In a nutshell – it doesn't matter, so long as the content within the headers is accurate to what you're writing about. Don't spam your headers. Google doesn't like it.
There is conflicting information out there about when you should use H1 versus H2, and so on, but in 2021, content is the queen bee. Google wants to understand what your article is about. Period. Use Header tags to help Google understand what you're writing about.
#2: SEO Copywriting
We believe there are three main factors when you're writing copy for SEO:
Write content that will keep the reader engaged and on your site for as long as possible (this is hugely important for SEO)
Write content that will encourage people to sign up for your newsletter (provide valuable information)
Write content with proper SEO
The SEO Copywriting Myth
Just throw in a bunch of keywords in your article and in your headers and call it a day, right? Wrong! Very, very wrong! Think about the websites that you visit when you're looking for reliable information. If you visit a site that is full of nonsense content and a bunch of affiliate links everywhere, are you likely to stick around? Probably not. Most visitors will hit the back button, and check out the next option from the search results. Put yourself in the shoes of someone who is visiting your site for the first time. What impression are you making?
You Can't Just Rely on Keywords
It would be nice to just rely on keywords, and to be honest, 15 years ago that was the game. Put keywords in the right places on your site and you'll see a bump in traffic. That's not the case anymore, and that actually works in your favour. By putting in the work and creating meaningful content, you're going to grow your business in a much more sustainable way.


How to Properly Write for SEO in 2021
Here is a list of essential items you need to make sure you check off when writing SEO copy:
Try to make your article at least 1000 words (and more beyond that doesn't necessarily make it better if it's crappy content)
Use header tags often, but don't overtly spam the headers with keywords
Include links to helpful external pages in your articles (non-affiliate)
Don't spam your articles with too many affiliate links
Break up the content into easy to read paragraphs and headings
Have a clear introduction, middle section, and conclusion
To make all of this easier, install an SEO Plugin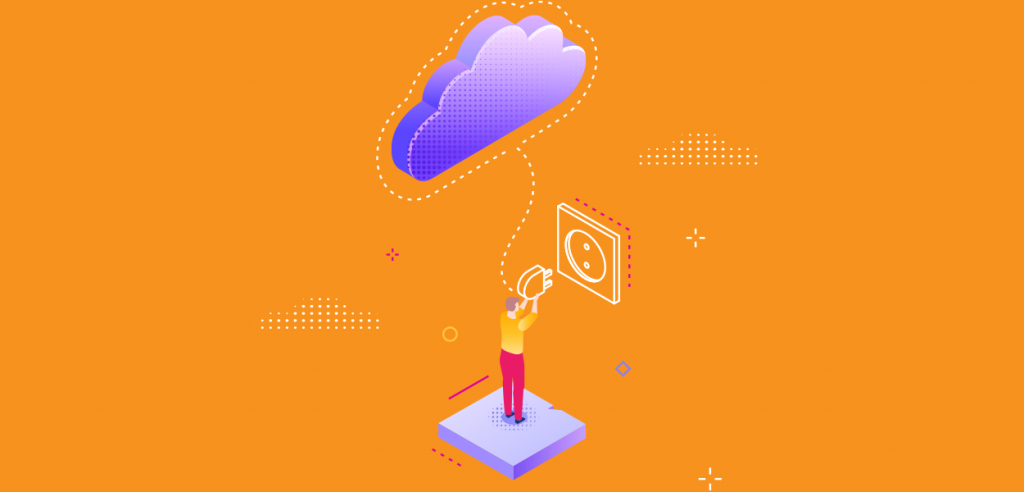 #3: SEO Plugins & Tools
If you've read this far, you know there's a lot to keep track of here. It's important to understand these principals, but there are a number of tools out there that can help you make sure your SEO content is on point.
Yoast SEO
Yoast SEO
is a no brainer plugin to install (but your site has to be on WordPress). Right out of the box it will help improve your website's SEO. But of course, you still have to do the work. It will just help you along. Here are some tips:
Fill in all of the information on the initial setup.
Find the XML sitemap link that Yoast created for you, and add that to your Google Search Console if you haven't already done so.
Use the plugin when you're writing content for both your blog posts and the pages of your website.
When you start a new page or post, in the Yoast section, enter your keywords.
As you write, Yoast will keep track of whether you're using proper SEO tactics and it will provide you with a score analysis.
Depending on your website provider, some of these services will give you free SEO tools and some of them will charge extra. We're not a fan of GoDaddy here at Link Three, so our recommendation is to stay away from them and choose a better website provider.
Regardless of the platform you are on, the built in SEO tools will always be helpful and will always improve your site's status with Google. But these tools are just part of the foundation of your website's SEO. If you don't built the structure on top of the foundation, you just have a giant hole filled with concrete.
Creating strong content is always going to be the most important aspect of seeing better organic search results. There is no fast track – you have to put in the work.
I'm Too Busy for This!
Yep, we totally get that. You're busy running your business and you don't have hours and hours to spend writing articles. That means instead of spending time, you'll have to spend money/
Luckily you can hire us to manage your blog. We'll team you up with one of our freelance copywriters. We have a list of freelancers that specialize in different styles of writing, and we'll make sure you're a good fit for each other. We can even do a trial post if that's something you're interested in.
If you want to learn more about our copywriting services, just send us a quick message. We'll be happy to help!
In Conclusion
There is no magic potion for SEO in 2021. It takes a lot of hard work, and a lot of hours spent putting together strong content. And yes, using the proper SEO techniques is extremely important as well.
The great thing is that by creating strong content for the purposes of SEO, you're also creating strong content for your clients, customers, and readers. It's a win-win situation.
The best tip that we can leave with you with is this – keep it simple. If you're not creating posts because you're worried that you don't understand SEO well enough, that is going to hurt you a lot more than not using the proper SEO techniques. So put in the work, and learn as you go. You'll be surprised at how quickly you'll pick it up!